OBJECTIVES
The Romanian Independent Working Group against Trafficking in Persons and Smuggling (Romanian THB-WG) is an independent forum for discussion, research and advocacy that aims to contribute to the prevention of trafficking in human beings and smuggling in Romania, as well as to monitor the implementation of national policies in order to combat this phenomenon more effectively.
The Romanian THB-WG was established in 2015 at the ECLER's initiative which provides the secretariat, and it meets four times a year. Group members have met informally since 2013 and have been invited to involve in their individual capacity to create an interdisciplinary group of experts. The meetings take place on the first or last Thursday of March, June, September and December, based on the agenda set by its members.
---
PERMANENT MEMBER:
1. Silvia TĂBUȘCĂ – THB-WG Coordonator
President of European Center for Legal Education and Research
Dr. Silvia Maria Tăbușcă is a Law Lecturer at the Romanian-American University, School of Law (Director of the Center for Human Rights and Migration), and the Coordinator of the Human Security Program at the European Center for Legal Education and Research. She has been working in the field of international human rights protection for over ten years, with a specific focus on non-discrimination and, more recently, on human security. Silvia is recognized as a leading consultant, trainer & coach, working with the United Nations (UNHCHR, UNHCR, UNDP, UNODC, ILO, IOM), Council of Europe, EU institutions and MS embassies in Romania, with international leading law firms (Latta & Co) and companies providing high quality legal and policy services (Milieu Law & Policy Consulting, Ramboll Management Consulting). Silvia is known as an independent expert, being involved in many national and international projects. She is, also, an External Expert of the European Commission in the evaluation of scientific research proposals for COST Actions, Horizon 2020, AMIF-Integration, EACEA, an Independent Evaluator for Romanian scientific research proposals (UEFISCDI/BrainMap) and the National Consultant for the evaluation of the Swiss Thematic Fund – Security projects' implementation in Romania.
Silvia holds a Post-Doctorate from the Romanian Academy (of Sciences), a Doctorate in Law (with honors) and a M.S. in Public International Law from the University of Bucharest, Romania, as well as a LL.M. in Intercultural Human Rights (cum laude) from St. Thomas University, Miami, Florida. Author of numerous academic papers, she is also a member of well-established international professional networks where she delivered scientific talks and papers: Academic Council of the United Nations System (ACUNS), Global Initiative against Transnational Organized Crime (United Nations),  International Refugee Rights Initiative's Rights in Exile Programme (Oxford University), Council for European Studies – Immigration Research Network (Columbia University), Global Alliance for Justice Education, Professionals in Humanitarian Assistance and Protection (Harvard University) etc. Silvia has received the Fall 2017 WSOS Professional Fellowship on Democracy & Human Rights (Undocumented Migrants & Human Trafficking/Smuggling) from the U.S. Department of State and she has been nominated for the international award – 2015 "Hero Acting to End Modern Slavery".
2. Iana MATEI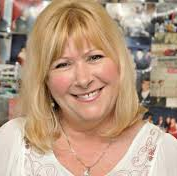 President of Reaching Out
Iana Matei's NGO Reaching Out has been operating since 1998 and has provided direct assistance to victims of human trafficking. Reaching Out offers a one-year recovery and assistance program that provides victims with shelter, health care, legal aid, and the opportunity to complete their education and to learn new skills that enable them to enter the workforce. Upon completion of the program, Reaching Out acts as a mediator for victims while they seek employment, with the aim of reducing the victim's chances of re-entering the trafficking cycle. Reaching Out also carries out information-awareness campaigns targeting potential victims in several cities in the country. Iana has managed to maintain an active dialogue with local officials, earning their respect and cooperation. Today, police routinely refer victims to her shelter. She has done a tremendous job of helping the victims of trafficking and educating officials on the importance of helping these vulnerable people. Reaching Out continues to provide support for as long as they can and keep in touch with the survivors while they attempt to re-integrate into the world. Many of the girls that Iana works with are Romanian girls who have been trafficked abroad, often to places such as Italy or Spain.
In 2006, Iana was named as a Hero Acting to End Modern Slavery in the Trafficking in Persons Report for the work she had completed.
3. Monica BOSSEF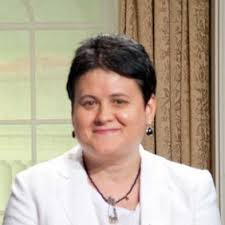 President of Open Door
Monica Boseff has worked in the non-profit sector for some time, working for both medical facilities and for the Church of the Nazarene in Romania. Her husband is the pastor of the Blessings Church of the Nazarene in Bucharest. She began working for the Open Door Foundation, which originally was called the Open Door Medical Foundation, in 2003, a year after its inception by two medical doctors. Monica has medical training, as a nurse, and had worked for other medical non-profit organizations prior to joining the Open Door Foundation. In 2011, the Foundation began to get involved with anti-human trafficking work, by engaging in an awareness campaign in partnership with an organization called Men Against the Trafficking of Others (MATTO). After surveying a variety of key people in the community, Monica realized that there was one need which was more pressing than any other: a need for an emergency shelter for victims of trafficking.
In response to that need, the Open Door Foundation decided to purchase a house. They did so in December 2012. They now run an 18-month program, some of which is residential, for women survivors of modern-day slavery. Their focus is sex trafficking, and they provide counseling services, medical assistance and consultations, comprehensive legal assistance, job training, and other various services. They have formed a partnership with the Starbucks Corporation to provide jobs for some of the survivors who are in their program. Most of the staff of the shelter currently come from her husband's church and devote their time to helping the women who are in their program in any way they can. They only started helping survivors in 2013 but have already helped 55 survivors find hope after their tragic and unjust enslavement. Their house offers sixteen beds, and Monica works tirelessly to make sure each of those beds is filled with a survivor who is being empowered and cared for. She was given the Trafficking in Persons Report Hero Award in 2014, recognizing her incredible work with survivors.
4. Radu NICOLAE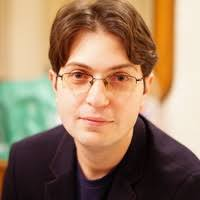 President of Syene Center for Education
Radu Nicolae is a the president of Syene and former program director at the Legal Resources Center, and Associate Professor at the Faculty of Political Science of SNSPA (National School of Political and Administrative Studies), where he teaches the course "Corruption and Anti-Corruption Policies". With a Bachelor of Political Sciences 2003), Radu has completed a Master's program in Public Policy (2005) and a Doctoral Program in Political Science (2010). Radu has published several articles in scientific volumes from the country and abroad, and Polirom publishes in 2010 , volume "Corruption and Anti-Corruption Policies."
Radu has been working for almost 10 years in democratic involvement projects. He is a consultant and expert for various projects in Romania and abroad.
5. Cristina GUSETH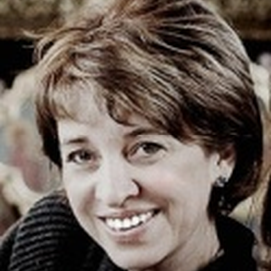 Director of Freedom House Romania Foundation
Cristina initiated and coordinated training programs for journalists and press managers, including THB related topics, initiated and coordinated the BBC School Program in Romania. She organized the first debates on integration in the European Union, in partnership with the Center for European Political Studies, the Ministry of Public Affairs and the European Commission Delegation in Bucharest. Since 1998, he has been the director of Freedom House Romania. The organization is known worldwide for reports on the status of democracy in countries around the world. In Romania, the foundation has gained its reputation especially through media projects.
Cristina specializes in media relations, crisis management and PR marketing. Between 2005 and 2007 he was the project manager for media relations for the European Commission delegation in Bucharest.
6. Mihai CAZACU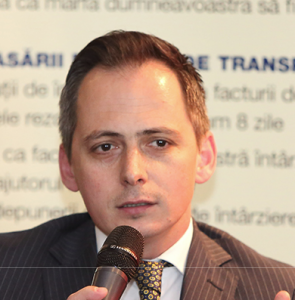 Researcher, European Center for Legal Education and Research
Mihai Cazacu has a law enforcement background, holding a degree in Law Sciences. His career started within the Ministry of Interior Intelligence Unit working mainly on illegal migration topics. Since 2003, he worked for the General Directorate for Combating Organized Crime and during this period, he investigated a large number of cases of trafficking in human beings and illegal migration networks targeting Western European countries. For two years (2007 – 2009), Mihai was seconded by the New Scotland Yard, working in London within the first European Joint Investigation Team, together with specialists from the Metropolitan Police Service, Intelligence Unit of Europol and prosecutors from CPS & Eurojust.
Since 2012, he joined the private sector working as a corporate security senior expert for OMV Petrom SA. Mihai is also involved in the civic activities participating in various events and projects aimed to prevent trafficking in human beings.  He is a member within several global think tanks as the Aspen Institute & the German Marshall Fund of United States. 
Currently he is pursuing the doctoral studies at the Bucharest University of Economic Studies with the thesis "Organized Crime & Corruption in the Economy: the impact of Foreign Direct Investment".
7. Alexandra STROICA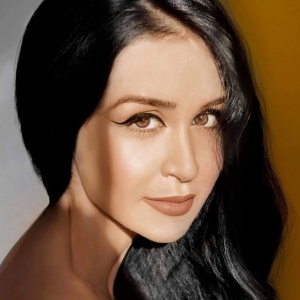 Human Trafficking Foundation's Representative in Romania
8. Gina STURDZA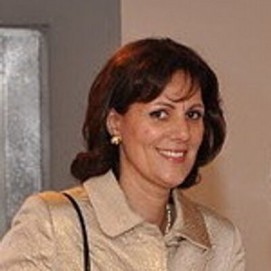 Doctors against Forced Organs Harvesting's Representative in Europe
9. Elena TIMOFTICIUC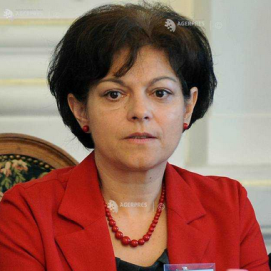 Program Director, AidRom
10. Georgiana PASCU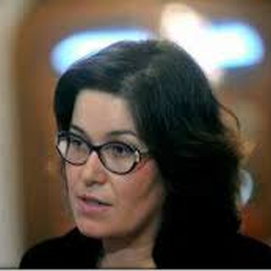 Program Coordinator, Center for Legal Resources
11. Ioana SĂNDESCU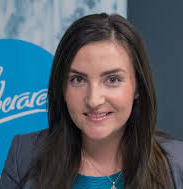 Program Coordinator, eLiberare
12. Ștefan LEONESCU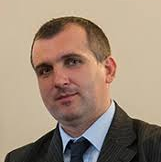 Program Coordinator, JRS Romania
13. Mirela PODOIU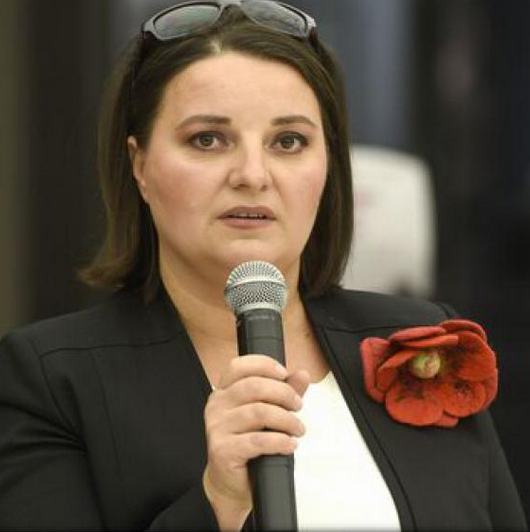 Lawyer, Open Door
14. Luciana LĂZĂRESCU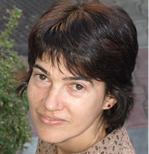 Migration Researcher, Romanian Association for Health Promotion
15. Laura ȘTEFĂNUȚ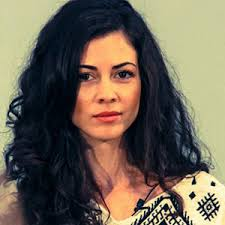 Cross Sector Solutions' Representative in Romania
16. Adina SCHWARTZ

THB/Migration Investigative Journalist
17. Cristina DEMETER

Vice-President, Christiana Association
18. Ana LUDUȘAN

Director, League of Defense of Human Rights
19. Katalin KIBEDI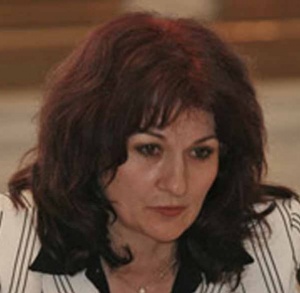 Expert, European Center for Legal Education and Research
For her activity as prosecutor, the President of Romania conferred to her a praiseworthy diploma in 2002 (Meritul Judiciar, clasa a 2-a). In 2006, as State Secretary she succeed in to convince the Parliament of Romania to adopt the law on mediation and the organization of the mediation profession. After that, she worked for promoting mediation and the profession in Romania, so she participated in more projects, such as "Enhancing the judicial cooperation in the field of parental responsibility" under the Civil Justice Programme, project financed by European Union, Ministry of Justice of Romania and Hungaria, in November 2010, Bucharest, "Modern trends in juvenile delinquency – Resilience of the delinquent child" organized by the Department of social work and the Center of Research Based on Parent-Child Interaction, Faculty of Sociology and Psychology, West University of Timișoara, in may 2011, or "PRACTICAL SCHOOL: Innovation in Higher Education and Success on the Labor Market", coordinated by the Romanian-American University of Bucharest, between 2014-2015.
THB-WG ADVISORS:
1. Gulnara SHAHINIAN

Former United Nations Special Rapporteur on Contemporary Forms of Slavery and a member of the Group of Experts on Action Against Trafficking in Human Beings (GRETA).
More at: http://globalinitiative.net/experts/gulnara-shahinian/
2. Silke ALBERT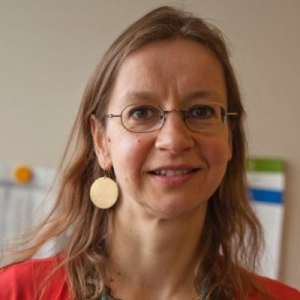 Crime Prevention Expert, Human Trafficking and Migrant Smuggling Section, United Nations Office on Drugs and Crime
3. Jan VAN DIJK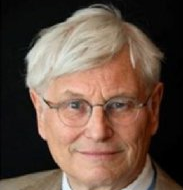 1st Vice-President of Group of Experts on Action against Trafficking in Human Beings (GRETA), Council of Europe, Strasbourg
More at: https://www.coe.int/en/web/anti-human-trafficking/composition
4. Anthony STEEN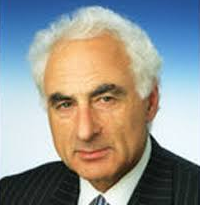 Chair of the Human Trafficking Foundation, Former Member of the British Parliament, UK
5. Frederike AMBAGTSHEER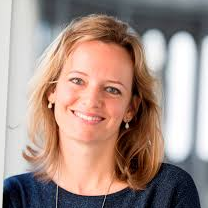 Frederike AMBAGTSHEER,
Scientific researcher at the Kidney Transplant Unit of Erasmus MC,  Rotterdam,  and  Co-chair of the ELPAT Working Group on Organ Tourism and Paid Donation, The Netherlands
More at: https://cssh.northeastern.edu/sccj/2017/09/welcoming-frederike-ambagtsheer/
6. Per-Anders SUNESSON

Ambassador at Large for Combating Trafficking in Persons, Sweden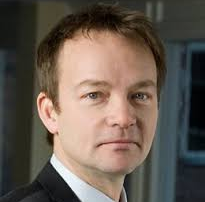 7. Dalia AVRAMOFF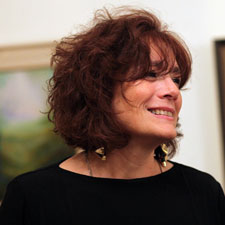 Former Prosecutor, Coordinator of Trafficking in Persons and Victims' Rights, Former Senior Deputy to District Attorney of Tel Aviv, Israel
8. Bernie GRAVETT

Director, Specialist Policing Consultancy Ltd, UK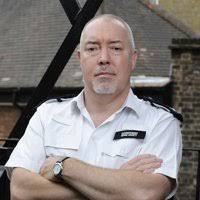 ---
SUPPORT GROUP:
Cristina JANTEA
Ramona OMET
Adina GANȚOLEA
---
PHOTO GALLERY